Censorship, Scripted News, Out Right Misinformation - "How Can I Make a Difference"
Thursday, June 17, 2021 20:57
% of readers think this story is Fact. Add your two cents.

Society is ever changing and the whole landscape of American Values are being dismantled.
Censorship, Scripted News On Mainstream Media, And Out Right Misinformation Supported By Corporate Interests and Our Own Federal Government, Are Reshaping American Values.
I have people ask me quite often, "How Can I Make A Difference"?
People often state that they don't have a Blog or Website to share news and information, that is what makes beforeitsnews a valuable resource for people all across the world, "The People's News Platform."
beforeitsnews.com is Alexa Ranked in the Top 15000 Websites In The World For Internet Traffic, No Censorship, Home Of the Whistle Blower. https://www.alexa.com/siteinfo/beforeitsnews.com
Before It's News® is a community of individuals who report on what's going on around them, from all around the world.
Anyone can join.
Anyone can contribute.
Anyone can become informed about their world.
What is the idea for Before It's News?
As we were following the 2008 election, we noticed something very interesting — bloggers covered many of the breaking stories days before the alphabet soup news outlets (NBC, ABC, CBS, CNN, AP, MSNBC, FOX, etc.).
Important facts were omitted or ignored by the mainstream media mainly because these facts inconveniently do not fit into the memes these outlets routinely promote. In other words, there is a strong bias amongst most corporate media outlets.
Think for a moment where mainstream media gets their news…from press releases, from events and other specialized sources.
Many times, these sources are also publicly available — for example from press releases, government and university web sites and individuals with access and knowledge of newsworthy events.
Yes, journalists do investigative work to look at the facts, ask important questions and usually try to get both sides of each story, but sadly, this is becoming less frequent as the advertising revenue sources for newspapers and broadcast media have dwindled.
It turns out that most stories are actually given to them by people who want to get the news out to the world. We thought to ourselves, why not create a way for the people with the news, the sources, to get it out to the world without the middleman screening out all the good bits?
We had also noticed the way technology was changing the way people got their news. Newspapers get lots of nasty black newsprint all over your hands and when compared with the internet, it's so yesterday. There isn't a story in a newspaper that wasn't on the internet 12 hours before.
While real time, cable TV is an endless parade of ads and foolish pundits that sound like an echo chamber for their ideologies. Only the internet and mobile phone revolution will enable People Powered News and let people see the whole truth, unfiltered. That's our goal.
What is Before It's News?
Your first experience with Before It's News was probably viewing a story someone had contributed, or you found our Front Page. We are a news utility — an internet platform that enables the hosting and distribution of any kind of news, worldwide. With Before It's News, you don't need a web site, blog, or anything, just get a free account and post your story. It will get out through all the major search engines.
Who is behind Before It's News?
A team of experienced professionals. Our expertise in cutting edge internet business models and highly scalable, high traffic web sites ensures you'll get top performance from Before It's News. We are assembling a team of editors and writers, please email contact@beforeitsnews.com if you are interested.
Can anyone post a story at Before It's News?
Yes. You'll need an account and a good story, that's all — it's completely free to post.
To all of the Digital Warriors and YouTubers, Citizen Reporters and Whistleblowers, open an account and begin sharing stories which matter. You are invited to openly share your thoughts and ideas, express your beliefs and positions on events of the world or on those happening in your own backyard. With censorship tightening all across the Internet, from social media platforms like YouTube, Facebook and Twitter to search engines like Google, Yahoo and Bing, all content creators are invited to utilize our site to share their stories with our unique organic audience of over 6 million visitors each month. Express Yourself Today!
The Power Of Citizen Reporters and Whistle Blowers, Unite, Stand Up For What's Right.
Full Interview. Tuesday, June 15, 2021 18:26 PM
Suspression of News Stories, Corruption, Lies, Racism, Ivory Hecker shares her explosive experiences while working for FOX.
Fox 26 Reporter Ivory Hecker Releases Tape of Bosses; Sounds Alarm on 'Corruption' & 'Censorship'
Project Veritas Houston TV Reporter Ivory Hecker SUSPENDED Effective Immediately Following Her On-Air Announcement
Repealing The Smith Mundt Act: The amendment would "legalize the use of propaganda on American audiences."
May 20, 2012 How about Some Government Propaganda for the People Paid for by the People Being Propagandized?
Investigative journalist Michael Hastings recently broke a story on BuzzFeed about an amendment that is being inserted into the latest defense authorization bill. The amendment would "legalize the use of propaganda on American audiences."
One of Hastings sources on the Hill told him, "I just don't want to see something this significant – whatever the pros and cons – go through without anyone noticing." The source added that the law would allow "U.S. propaganda intended to influence foreign audiences to be used on the domestic population."
Michael Hastings:
The evaporation of Smith-Mundt and other provisions to safeguard U.S. citizens against government propaganda campaigns is part of a larger trend within the diplomatic and military establishment.
For decades, a so-called anti-propaganda law prevented the U.S. government's mammoth broadcasting arm from delivering programming to American audiences. But on July 2, that came silently to an end with the implementation of a new reform passed in January. The result: an unleashing of thousands of hours per week of government-funded radio and TV programs for domestic U.S. consumption in a reform initially criticized as a green light for U.S. domestic propaganda efforts.
An amendment that would legalize the use of propaganda on American audiences is being inserted into the latest defense authorization bill, BuzzFeed has learned.
The amendment would "strike the current ban on domestic dissemination" of propaganda material produced by the State Department and the independent Broadcasting Board of Governors, according to the summary of the law at the House Rules Committee's official website.
The U.S. Agency for Global Media and the media organizations that it supports can now make their content available in broadcast quality upon request within the United States. This is due to a law that went into effect on July 2, 2013, amending the U.S. Information and Educational Exchange Act of 1948, known as the Smith-Mundt Act. Amending Smith-Mundt for this purpose was part of the strategic plan adopted in 2011 by the governing board overseeing the then BBG.
Michael Hastings, a 33-year old investigative journalist, died June 18, 2013, at about 4 am in a fiery car crash in Los Angeles. Witnesses said Hastings' Mercedes coupe, traveling at a speed of perhaps 100 mph, ran a red light, veered onto a grassy median strip, plowed into a palm tree and exploded in flames. The collision was so violent that the Mercedes engine and transmission broke loose from the car frame, flew into the oncoming lane of traffic and came to rest 125 feet from the crash. .
There's suspicion that Hastings' death was the result of sabotage. It's been theorized that electronic subsystems in his vehicle were hacked such that he was unable to control his car's throttle. As a result, he found himself trapped inside his car as it accelerated to high speed and crashed into a tree, killing him in a violent collision and fire. It's also suspected that the hacking employed an incendiary explosive to ensure that the wreck not only killed Hastings but also destroyed evidence of tampering.
If you're unfamiliar with Michael Hastings or the reasons his wreck was suspicious, then Crashes of Convenience – Corbett Report #274, a 42-minute documentary video, is recommended viewing. If you're skeptical that automobile electronics can be hacked, I suggest a 2010 paper by researchers at the University of Washington and the University of California at San Diego.
The LAPD has declared there was no foul play in the incident, so it's unlikely there will ever be an investigation into the possibility of sabotage.
United We Stand America, You Are Invited To Use This Last Frontier Of Free Press And Make A Difference In Your Community by Sharing Information That All Other News Outlets Ban Or Refuse To Cover For Nefarious Reasons.
Join to Contribute News, You only need to provide an email address and password to get started. You May Remain Anonymous.
Click Here To Create Your free Account Today.
——————————————————————————————————————
Please Support beforeitsnews By Trying One of Our Unique Patented Health Products Today.
Visit Our Health Product Store By Clicking Here
Top Health & Wellness Articles:
How Do You Lower Your Blood Pressure – Full Article
Fountain of Youth: Now You Can Turn Back the Clock
Advanced Study Reveals Improved Liver Function And Reduce Oxidative Stress In Patients With Chronic Hepatitis B.
Hydrogen Water & Ionized Water w/Silver Particles, Research for You Immune System – 2021 the Year of Alternative Medicine.
Diabetes Improvements Worth Knowing. The Information Contained In This Article Can Help You Improve Your Quality Of Life!
Try HNEX Today By Clicking Here!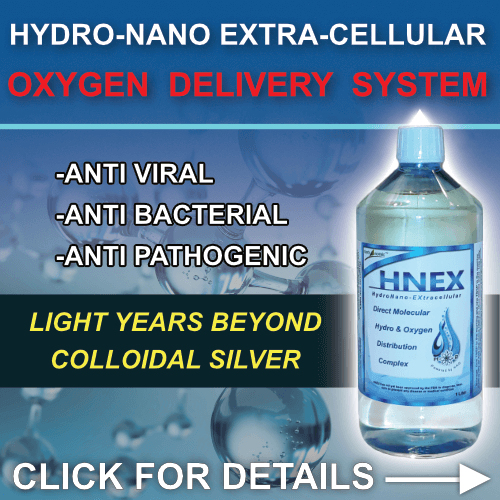 Before It's News®
is a community of individuals who report on what's going on around them, from all around the world.
Anyone can
join
.
Anyone can contribute.
Anyone can become informed about their world.
"United We Stand" Click Here To Create Your Personal Citizen Journalist Account Today, Be Sure To Invite Your Friends.