Bill Gates And World Health Organization Drafting A Global Pandemic Treaty Is Nothing Less Than Bringing In The Government That Antichrist Will Require
Tuesday, May 17, 2022 19:09
% of readers think this story is Fact. Add your two cents.

Bill Gates and the World Health Organization have started drafting a New World Order global pandemic treaty on pandemic preparedness that would grant it absolute power over global biosecurity, such as the power to implement digital identities, vaccine passports, mandatory vaccinations, and travel restrictions.
Remember a few weeks ago on the Prophecy News Podcast, we told you about Bill Gates creating something called the GERM Team? As it turns out, the GERM Team is part of a larger deal involving the World Health Organization that includes a…wait for it…global pandemic treaty. What power does this give to Bill Gates and the organization that he is the largest single donor of, the World Health Organization? It allows them to fully implement the end times government of Antichrist. I make this statement without a trace of irony or hyperbole.
"And they worshipped the dragon which gave power unto the beast: and they worshipped the beast, saying, Who is like unto the beast? who is able to make war with him?" Revelation 13:4 (KJB)
Since members of the Gates Foundation read NTEB on a daily basis, please give this message to your boss from us. We have worked to expose Bill Gates filthy end times agenda for well over a decade, and for the past 791 Days of 15 Days to Flatten the Curve, we have informed the entire world of his demonic doings. We have refused to be locked down, we have refused the vaccine, refused the booster, and will not accept digital ID that is tied to anything having to do with the pandemic or the WHO. Tell Bill that unless he accepts Jesus Christ as his personal Lord and Saviour, he will burn in the endless fires of Hell. Stick that in your Windows update and smoke it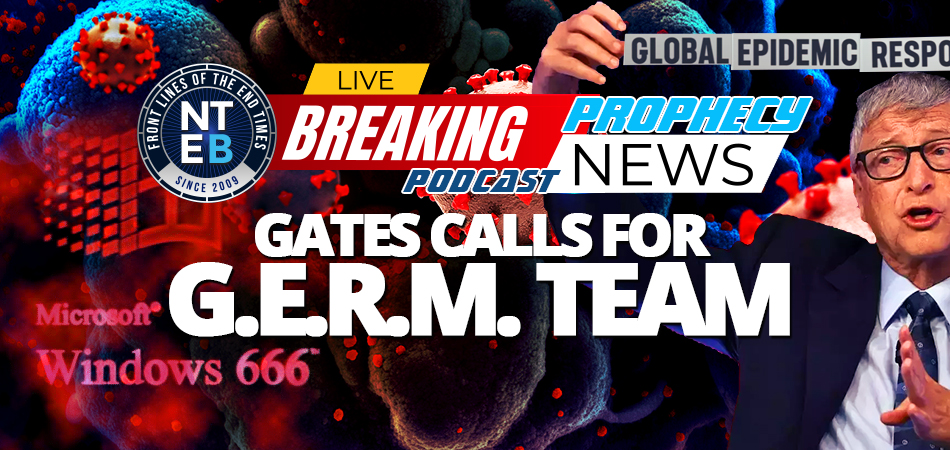 World Health Organization Pandemic Treaty: What It Is, Why It Matters and How to Stop It
FROM THE DEFENDER: The globalists that brought us the wildly exaggerated COVID pandemic in an effort to cement a biosecurity grid into place are now hard at work on the next phase of this New World Order. The World Health Organization has started drafting a global pandemic treaty on pandemic preparedness that would grant it absolute power over global biosecurity, such as the power to implement digital identities/vaccine passports, mandatory vaccinations, travel restrictions, standardized medical care and more.
In "The Corbett Report", above, independent journalist James Corbett reviews what this treaty is, how it will change the global landscape and strip you of some of your most basic rights and freedoms. Make no mistake, the WHO pandemic treaty is a direct attack on the sovereignty of its member states, as well as a direct attack on your bodily autonomy.
A back door to global governance
As noted by anti-extremism activist Maajid Nawaz in an April 28 Twitter post, the "WHO pandemic treaty serves as a backdoor to global empire." COVID-19, while potentially deadly to certain vulnerable groups, simply isn't a valid justification for handing over more power to the WHO, especially in light of its many inexplicable "mistakes" in this and previous pandemics. As just one example, the WHO didn't publicly admit SARS-CoV-2 was airborne until the end of December 2021, yet scientists knew the virus was airborne within weeks of the pandemic being declared. The WHO also ignored early advice about airborne transmission.
So, it seems clear that the effort to now hand over more power to the WHO is about something other than them being the most qualified to make health decisions that benefit and protect everyone.
It seems far more likely that the WHO is being installed as a de facto governing body for the global Deep State. Through the WHO, under the guise of biosecurity, the globalist cabal who seek to own everything and control everyone will then be able to implement their wishes across the whole world in one fell swoop.
With this treaty in place, all member nations will be subject to the WHO's dictates.
If the WHO says every person on the planet needs to have a vaccine passport and digital identity to ensure vaccination compliance, then that's what every country will be forced to implement, even if the people have rejected such plans using local democratic processes. As noted by Corbett, these negotiations are already well underway, and the treaty is expected to be fully implemented in 2024 — that is, unless the people of the world wake up to what's happening and beat back this monstrosity. READ MORE
The World Health Organization Global Pandemic Treaty: What You Need to Know
The World Health Organization has already begun drafting a global pandemic treaty on pandemic preparedness. What form will it take? What teeth will it have? How will it further the globalists in cementing the biosecurity grid into place? James breaks it down in today's episode of The Corbett Report podcast.
Now The End Begins is your front line defense against the rising tide of darkness in the last Days before the Rapture of the Church
When you contribute to this fundraising effort, you are helping us to do what the Lord called us to do. The money you send in goes primarily to the overall daily operations of this site. When people ask for Bibles, we send them out at no charge. When people write in and say how much they would like gospel tracts but cannot afford them, we send them a box at no cost to them for either the tracts or the shipping, no matter where they are in the world. Even all the way to South Africa. We even restarted our weekly radio Bible study on Sunday nights again, thanks to your generous donations. All this is possible because YOU pray for us, YOU support us, and YOU give so we can continue growing.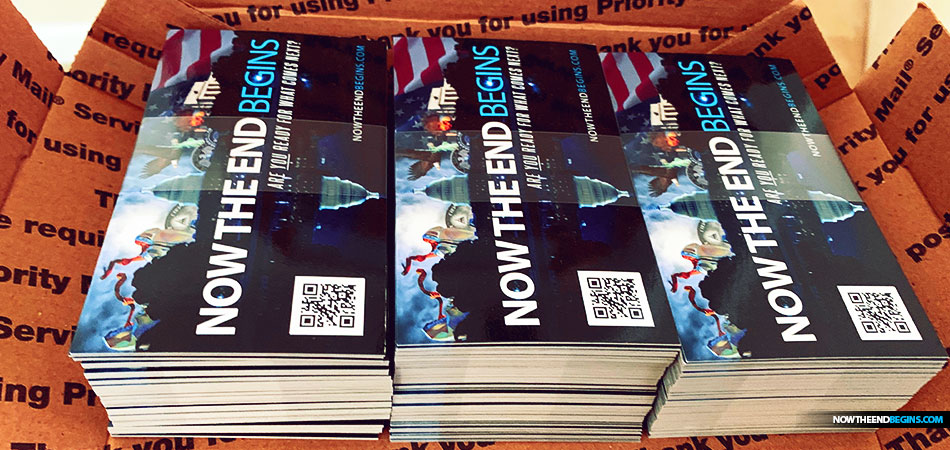 But whatever you do, don't do nothing. Time is short and we need your help right now. If every one of the 15,860+ people on our daily mailing list gave $4.50, we would reach our goal immediately. If every one of our 150,000+ followers on Facebook gave $1.00 each, we would reach 300% of our goal. The same goes for our 15,900 followers on Twitter. But sadly, many will not give, so we need the ones who can and who will give to be generous. As generous as possible.
"Looking for that blessed hope, and the glorious appearing of the great God and our Saviour Jesus Christ;" Titus 2:13 (KJV)
"Thank you very much!" – Geoffrey, editor-in-chief, NTEB
The post Bill Gates And World Health Organization Drafting A Global Pandemic Treaty Is Nothing Less Than Bringing In The Government That Antichrist Will Require appeared first on Now The End Begins.
Source:
https://www.nowtheendbegins.com/bill-gates-who-world-health-organization-global-pandemic-treaty-germ-team-antichrist-666/
Before It's News®
is a community of individuals who report on what's going on around them, from all around the world.
Anyone can
join
.
Anyone can contribute.
Anyone can become informed about their world.
"United We Stand" Click Here To Create Your Personal Citizen Journalist Account Today, Be Sure To Invite Your Friends.