Watch As On Fire 11-Year Old Ainsley Grace Bakondy Gives The Gospel To Gay School Board Member While Rebuking Their Child Grooming Agenda
Tuesday, May 17, 2022 18:01
% of readers think this story is Fact. Add your two cents.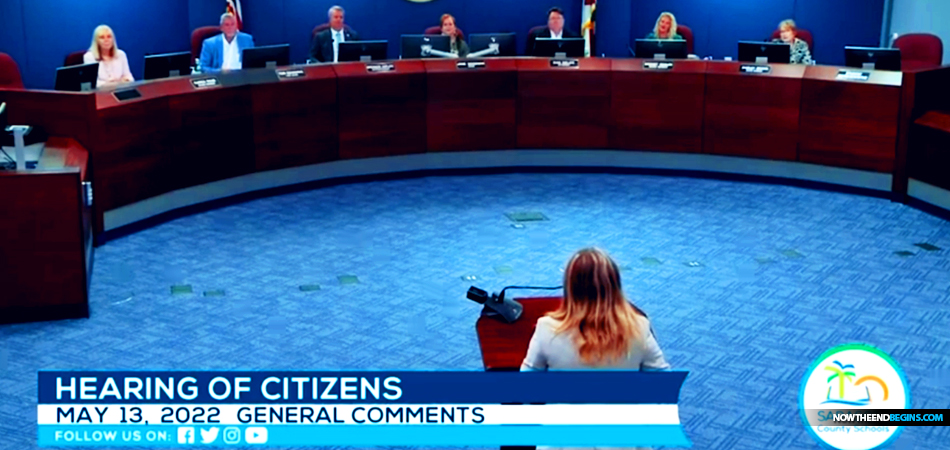 We are in a battle, brothers and sisters, an end times war and it is raging all around you. It is a war for the souls of men and women, and we who are saved are called to stand in the gap to witness Jesus Christ to a lost and dying world…TO THE FIGHT!!!
Here at NTEB, I am constantly calling Bible believing Christians to open their mouth, to speak up, and get in the game witnessing the Lord Jesus Christ to a God-hating, sin-loving, Jesus Christ rejecting world. As it turns out, 11-year old Ainsley Grace Bakondy took me literally and went and witnessed Jesus Christ to members of her local school board in Sarasota who are promoting the gay grooming agenda we talked about yesterday. Man oh man, if we could get some adults on fire like 11-year old Ainsley, we would really have something. Watch the video below to see just how awesome Ainsley was.
"…and a little child shall lead them." Isaiah 11:6 (KJB)
Thomas Bakondy, Ainsley's dad, told me that he has sent a number of NTEB articles to school board member Tom Edwards, an openly-gay "married" man, and that Edwards has led the charge with drafting policies that allow children to choose their pronouns without parental consent or notification. So what did the longtime NTEB-reading Bakondy family do? They did exactly as we are always calling people to do, to respectfully push back against this rising tide of darkness and preach Jesus! Kudos to you, Bakondy family, that's real front lines stuff, keep it up.
Another NTEB'er named Kim wrote to me earlier and said this:
"I have been a Sunday school teacher for 15 years and this past Sunday I believe I had the most intense conversation with a kid that I have ever had. This girl, Amber, is in the 6th grade and was the only kid in my class this week. She began asking me questions about what I thought about Transgender and people that are transitioning. It caught me off guard because no kid, at our small Baptist country church, has ever brought this up before. I am well aware of the movement BUT I have never had a conversation with a child about it before. This 6th grader is very knowledgeable about LGBTQIA, transgender, and the terms they use. I told my husband about it after church and I said it is like she has been groomed for this. I told her that I did not agree that people should change their gender. God created us in his image. We are male or female and God does not make mistakes. He knows us from the womb before we are born into this world. We read scripture in several places.
She proceeds to tell me that her teacher is Non-binary and prefers the pronoun They. (this made me wonder what they call the teacher….Mr.? Mrs? Ms? Teacher? So much confusion in this 6th grade class). She also tells me that a lot of students at her middle school is Pan-Sexual. Amber stated that LGBTQIA + people love God too and they have Pastors that support them. She wanted to know where our church stands on these issues?
What 11 year old thinks and ask stuff like this? I explained to her that God does not support this lifestyle / transgenders.We read some verses in Roman 1. I also told her that any "Pastor" that supports this is a false teacher and deceiving people. She went on to explain to me how she hates her body, wants her hair cut really short and mentioned that transgender and LGBTQ has cool haircuts and hairstyles and she even described it to me. Her Grandma, who brings her to church, will not let her get her haircut. Praise God for Grandma!
This discussion made me realize how much I did NOT know about this movement. It made me realize that I needed to educate myself more about it so that I can witness to children that come in my Sunday School class. The devil is targeting our children like never before and it seems the church is just sitting idly by. It bothered me all Sunday afternoon and took me a while to go to sleep that night thinking about this girl and if I said the right things. My first thought was to present the gospel and that is what I tried my best to do.
I am praying for God to help me with this, read my bible more and most of all pray more." – Kim
Wherever you live, across America or around the world, if you're saved you are called to open your mouth and witness Jesus Christ as the darkness rises all around you. Soon we will be called away and caught up to the clouds to be with Jesus, before we go, let's get something done that will make it through the Judgment Seat. TO THE FIGHT!!!
Watch 11-Year Old Christian Girl Rebuke School Board Grooming Agenda
The Sarasota County Schools Board is made up of 5 members, 3 liberals (Jane Goodwin, Shirley Brown, Tom Edwards) and 2 conservatives (Karen Rose & Bridget Ziegler). The man in the video, Tom Edwards, is a gay married man, pushing the child grooming agenda, who says he is "good with the Lord". Watch this 11-year old girl give him the gospel of Jesus Christ!
Click to watch this explosive video on elementary school teachers grooming your children in 2022 with 'The Gender Unicorn'
Now The End Begins is your front line defense against the rising tide of darkness in the last Days before the Rapture of the Church
When you contribute to this fundraising effort, you are helping us to do what the Lord called us to do. The money you send in goes primarily to the overall daily operations of this site. When people ask for Bibles, we send them out at no charge. When people write in and say how much they would like gospel tracts but cannot afford them, we send them a box at no cost to them for either the tracts or the shipping, no matter where they are in the world. Even all the way to South Africa. We even restarted our weekly radio Bible study on Sunday nights again, thanks to your generous donations. All this is possible because YOU pray for us, YOU support us, and YOU give so we can continue growing.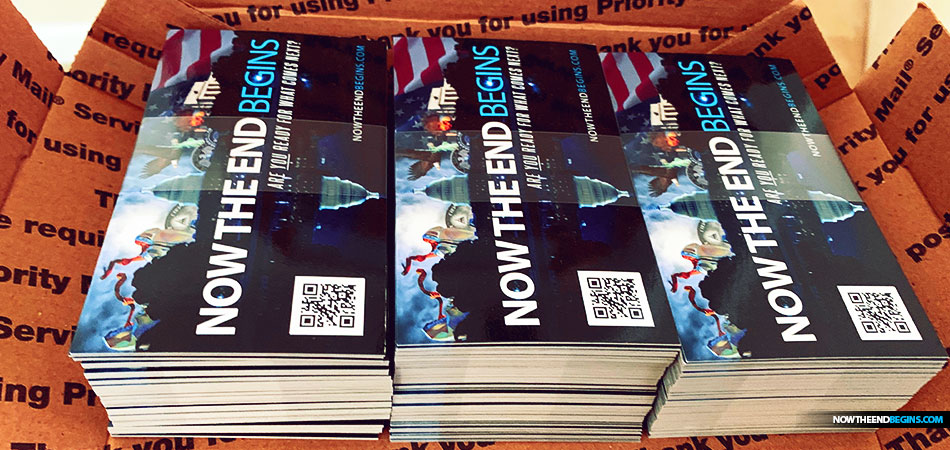 But whatever you do, don't do nothing. Time is short and we need your help right now. If every one of the 15,860+ people on our daily mailing list gave $4.50, we would reach our goal immediately. If every one of our 150,000+ followers on Facebook gave $1.00 each, we would reach 300% of our goal. The same goes for our 15,900 followers on Twitter. But sadly, many will not give, so we need the ones who can and who will give to be generous. As generous as possible.
"Looking for that blessed hope, and the glorious appearing of the great God and our Saviour Jesus Christ;" Titus 2:13 (KJV)
"Thank you very much!" – Geoffrey, editor-in-chief, NTEB
The post Watch As On Fire 11-Year Old Ainsley Grace Bakondy Gives The Gospel To Gay School Board Member While Rebuking Their Child Grooming Agenda appeared first on Now The End Begins.
Source:
https://www.nowtheendbegins.com/watch-11-year-old-christian-girl-rebuke-gay-child-grooming-school-board-preaching-jesus/
Before It's News®
is a community of individuals who report on what's going on around them, from all around the world.
Anyone can
join
.
Anyone can contribute.
Anyone can become informed about their world.
"United We Stand" Click Here To Create Your Personal Citizen Journalist Account Today, Be Sure To Invite Your Friends.